Key Projects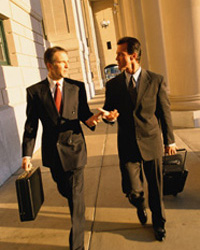 Canada First Islamic Financial Institution
AHI currently sponsoring the establishment of the first regulated Islamic Sharia compliant Financial Institution in Canada.


With the blessing of the Lord, the proposed project currently in its advanced stage of the process and we will keep you informed for any major development occurrence insha-Allah.




Masaken Canadian Housing Project



This project is an Islamic Sharia compliant project by all means. AHI will do the utmost efforts to comply with the Sharia rules and principles and produce a "Halal" homes, business centres, Mosques and schools.


AHI is currently involved in forming MASAKEN DEVELOPMENT LTD BOD and planning to develop the policies to recruit the qualified professionals and select the international management contractors to manage the proposed MASAKEN housing project across Canada including the United States second phase. The project's estimated time is 5 to 10 years.


AHI is currently preparing the qualified contractors, suppliers and selective bidders lists covering the building materials supplies, labors and key personnel, planning and engineering, administrative management and land developers. For the qualified bidders, kindly register your company with AHI of Calgary.


AHI welcomes and is willing to look into any interested investors from Canada, United States and the GCC.

Kindly, for more info, please contact us.