Real Estate Services
Masaken Development Ltd.
Mission Statement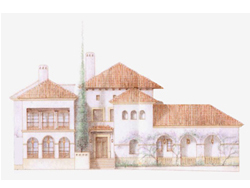 The acknowledged mission statement of Masaken Development ("Company") is to develop entire community centres across Canada, which will be appropriate homes for Canadian Muslims and non-Muslims alike.

These Community Centres will be large enough to contain places of worship, schooling facilities, and whatever retail outlets are specifically needed for Muslims.

They will not be exclusive, but preference will always be given to potential Muslim residents. The Company is a fully Islamic Sharia compliant in all its actions, honoring in full the law of Canada, Provinces and the Municipal by-laws where relevant.

The Company will plan to provide economically viable residences at reasonable cost and carefully monitoring environmental and energy conservation issues.

Kindly, for more info, please contact us.